Ski touring in the Tarentaise
Tarentaise ski touring
Sectors Vanoise, Beaufortain and Haute Tarentaise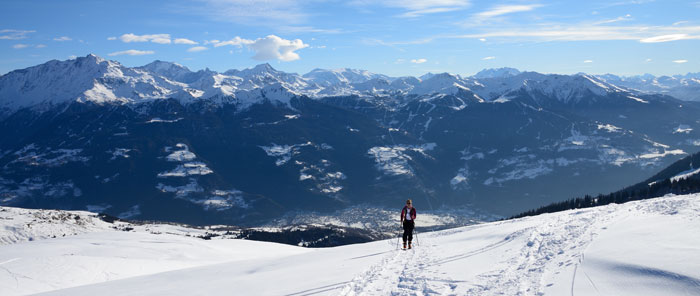 Would you like to explore the mountain in a new way and enjoy the peace and tranquillity of the great outdoors to recharge your batteries? Then join me in some ski-touring.
Combining the pleasures of a climb towards new horizons and a descent, this activity is an exciting alternative for those who want to get off the beaten track, away from marked pistes; for those looking for more freedom in their skiing.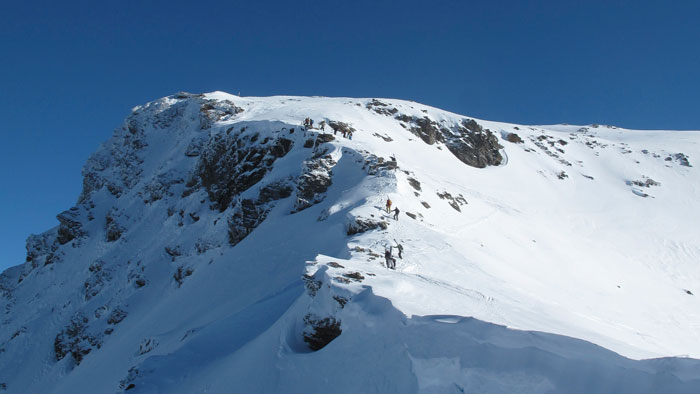 The evolution in equipment for this sport over recent years (in lightness, performance and comfort) means it is now much more accessible, attractive and fun for those practising it.
The treks offered are of varying levels of difficulty with different changes in altitude, profile and steepness of slope depending on the itinerary. Some treks are very accessible and not particularly technically demanding (approximately low Class 3).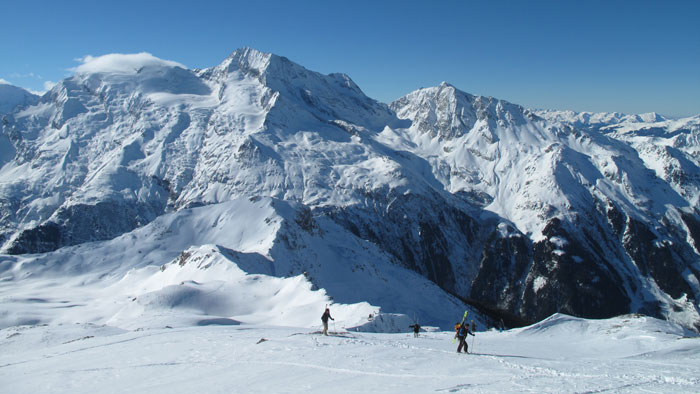 Ski touring is also a way of discovering new techniques, exploring a different appreciation of the joys of downhill and getting away from the consumerist attitude that is growing in piste skiing in winter sport resorts.
Two-day trip with a night in a refuge at the Col du Palet, altitude 2,600m, in the Vanoise National Park.
Dinner + night price to see according to refuge + guide for two days 810.00 € for 1-5 people.
One-day trip in the Paradiski/Vanoise sector, the Versant du Soleil (sunny side) including Les Chapelles and La Côte d'Aime or the Beaufortain sector of Sainte Foy Tarentaise…
Guide for the day 405.00 € for 1-5 people.
Special offer:
Safety courses incorporated into your ski touring trip:
If you book at least 4 half days or two full days with me and I can provide one ANENA course (DVA 1; DVA 2) as part of the service with the only extra cost being the fee paid by each person to ANENA. (see rates table)
If you book at least 6 full days with me and I can provide two ANENA course as part of the service with the only extra cost being the fee paid by each person to ANENA. (see rates table)