OFF-PISTE PARADISKI
Off-piste classes
Beginner / Intermediate / Advanced
You would like to discover new horizons, improve your off-piste ski technique to be able to enjoy the virgin slopes of Peisey-Vallandry Paradiski…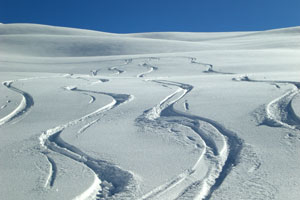 The Paradiski ski area (Les Arcs, La Plagne, Peisey-Vallandry) offer exceptional possibilities for off-piste skiing, with easily accessible routes for skiers of all levels.
I would like to help you explore a different facet of the mountain, wonderful spots where you can catch a glimpse of the local Alpine fauna (deer, ibex, marmottes, various hares, snow partridges, bearded vultures and capercaillie etc.).
An unforgettable experience and ideal way to appreciate the silent charm of the mountains. Here a professional off-piste instructor will teach you the techniques and conduct needed for the mountain environment as well as how to recognise the dangers that are inherent in mountain sports.
The latter has to be an absolute priority when we have the chance to ski away from patrolled areas because as beautiful and generous as it may be, the mountain remains a natural environment that we are unable to control. Our knowledge, experience and prudence will protect us from dangers we may encounter.
Ski or snow-show trekking in Paradiski
There is a huge variety of opportunities in the Paradiski, Peisey-Vallandry ski area and on the "versant du soleil" (Beaufortin, Granier and Rosset) for exploring the forest sector or enjoying the pleasures of the climb and of ski or snow-shoe trekking.
I attach great importance to respecting safety rules in all off-piste trips and reserve the right to cancel outings should the weather conditions prove doubtful or the snow cover unstable
Each client is equipped with an ARVA (a personal avalanche beacon), and three backpacks with shovels and probes will be handed out to the group. You may also hire backpacks with airbags in the Peisey-Vallandry resort.
Some of the most renowned local off-piste sites

La Plagne: the Bellecôte Glacier (3,417m) offers numerous itineraries: the North Face of Bellecôte, the Canadiens, the Cairn, the Vallançant couloir, close to 2,000 vertical metres, easily accessible, the Vellière valley a superb descent to Champagny-le-Haut, the south face of the Jovet, the Mont de la Guerre, and the descent to Notre Dame du Pré.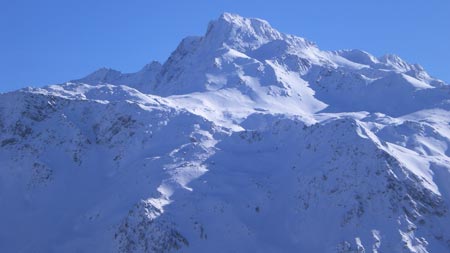 Les Arcs: Les Arcs has a multitude of off-piste itineraries for all levels: the Malgovert forest and the Comborcière sector, the east slope of the Aiguille Rouge (3226m), the Grand Col and descent to Villaroger, the Carro Blanc valley and the Aiguille Grive also offer wonderful off-piste itineraries on the Peisey Vallandry side.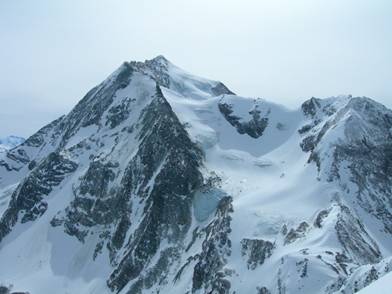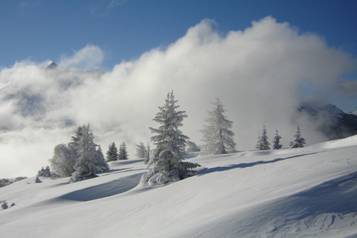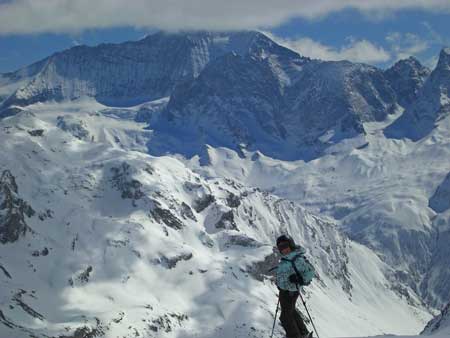 St Foy Tarentaise: a small ski resort with endless possibilities, including the north face of the Fogliettaz (2,930 m) and the various itineraries down to the village of Monal.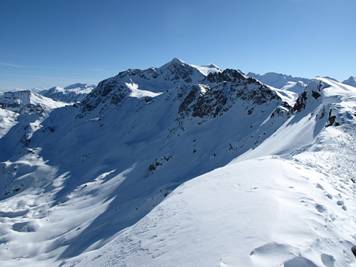 To find out more about Manon Barudio, ski instructor in Paradiski visit the home page!